Transfer.legal : Secure and authenticated file sending
transfer.legal is a simple service to send very large volumes of data while respecting three requirements: confidentiality, proof of delivery and traceability of transactions.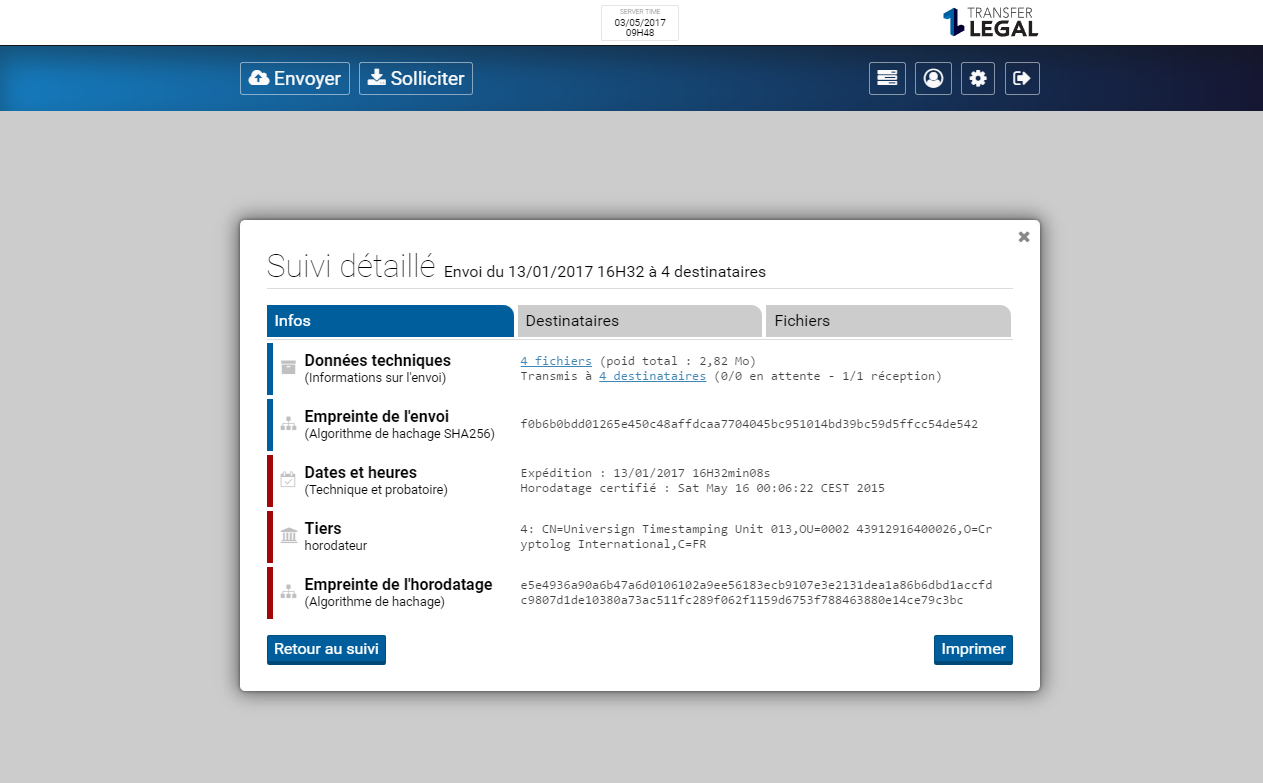 As simple as your usual file sending services but compliant, secure and authenticated!
Whether you need to send personal data to third party, to establish a specific date for documents or simply to send data with confidence or to archive them in a lasting way, this service meets all your needs. And much more.
Transfer.legal responds to three types of needs:
Ensure confidentiality of data sharing
Your data are fully encrypted (AES 256) as part of a key management policy that complies with the French general security database (the "Référentiel Général de Sécurité" or RGS)
Provide tailored and effective evidential services
Depending on the chosen service level, you have access, on demand, to electronic signature and timestamp services that allow you to prove the delivery and the date of your sending
Trace all your transactions
All your transactions (sending, solicitation, delivery) are traced in a secured and inviolable register
Secure encryption of all exchanges
Advanced encryption standard
Government level security
Symmetric encryption aes256
Third-party pay-per-trust
Etsi ts 102 023 certified timestamp and rgs compliant
Third-party certified archivist archive service of france
Medical, banking or nz42-013
Archiving data in a sovereign cloud
Trail audit service for external verification
"blockchain" chained logging
Chaining all transactions
Monitoring and integrity monitoring
3 levels of electronic signature